A milestone in the history of Xindia Steels Limited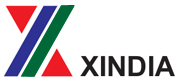 On the 24th August 2011, Xindia formally announced the dedication to the nation, its 0.8 million tonnes per annum Iron Ore Pelletisation Project at Koppal, Karnataka. Xindia's plans for the next phase to get into production of value added steel projects and announcement of work on its 2.5 mtpa Integrated Iron & Steel Plant and Pipe Plant, was made in the presence of the Hon'ble Chief Minister of Karnataka, Shri Sadananda Gowda and H.E. Zhang Yan, the Chinese Ambassador to India, amongst other distinguished guests, at a well attended function held at the Mysore Hall, ITC Gardenia, Bangalore.
This was followed up with a grand function held on the 25th August 2011 at the plant site at Koppal to mark this occasion. All our existing investors and new partners from China and India were present. H.E. Zhang Yan, the Chinese Ambassador to India was the Chief Guest. The function was also well attended by other distinguished State level dignitaries and industrialists.
On this occasion, Xindia announced the adoption of its new Logo, which reflects the transformation of Xindia from a Indo-Chinese Joint Venture to that of Indo-Sino-US Joint Venture embarking on a path of high growth.