In the II phase Xindia is setting up a blast furnace with a Pipe Plant to manufacture Ductile Iron Pipes and Pig Iron (a key raw material for steel plants and foundries).
The third phase will see Xindia Steels setting up of a 2.5 million tonnes per annum expanding to 5 million tonnes steel plant which would include a power plant to use the blast furnace gas , as well as expanding the pellet plant to 6 million tons.
Additional products in the following areas are planned through joint ventures
Iron ore processing
Steel Making
Cement Making
Power Generation
EXPANSION PLANS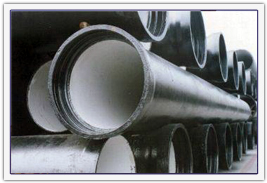 Phase I : 0.8 million ton Pellet Plant + Tianjin DI pipe plant
Phase II : 2.5 MTPA Integrated Iron & Steel plant + cement plant
Phase III: 5 MTPA Steel Plant + 250 MW power + 6 million ton pellet plant
As a natural progression, Xindia plans to go up the value chain in Iron & Steel sector and get into production of value added steel products. The corporate plan of Xindia envisages to set up end to end integrated steel making facilities with an eventual capacity of 5 million tonnes per annum. Our phase-wise implementation of these facilities will inter-alia consist of Coke Oven Plant, Sintering Plant, scaling up the Pellet Plant capacity to 6 million tonnes, Iron & Steel making facilities through Blast Furnace route, finished steel rolling mills, value added products such as Cement using Blast Furnace Slag and Power Generation using surplus gases, both for captive requirements and planned merchant sales to state grids.
The state-of-the-art and cost effective technology of its chinese promoters who have over the years, perfected the Engineering, Design, Technology, Process Equipments etc in the entire downstream and upstream facilities of Iron & Steel making and their ability to replicate the same in Xindia, serves as a source of strength as Xindia embarks on its growth plans.